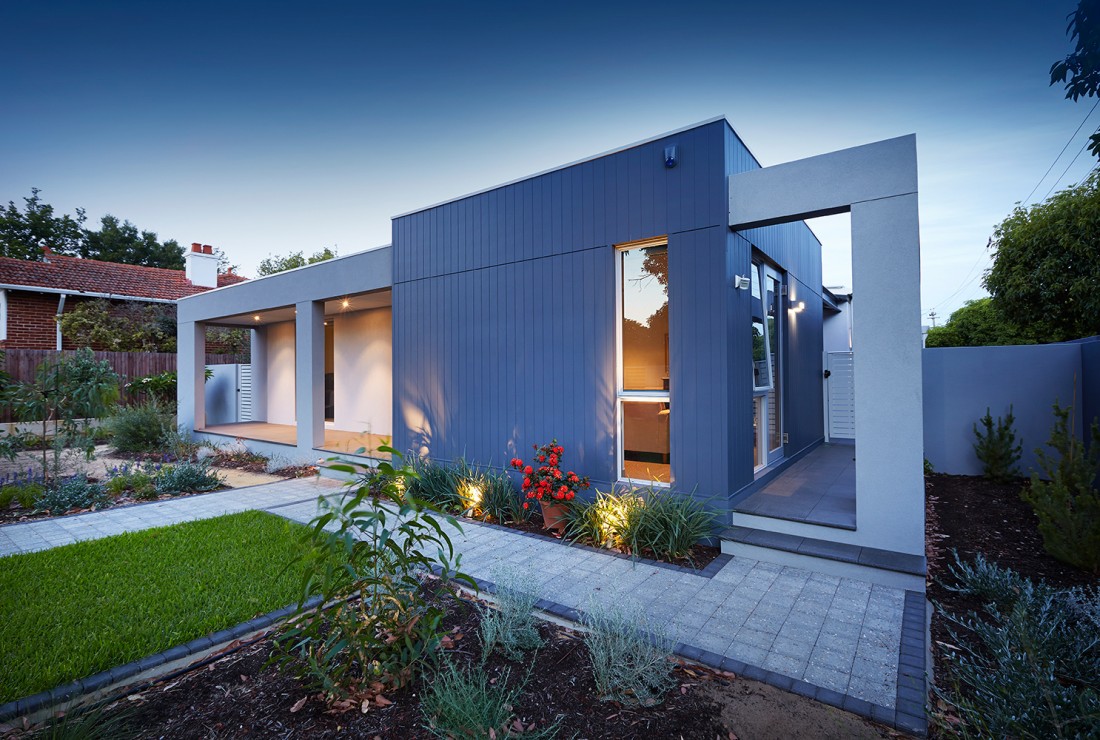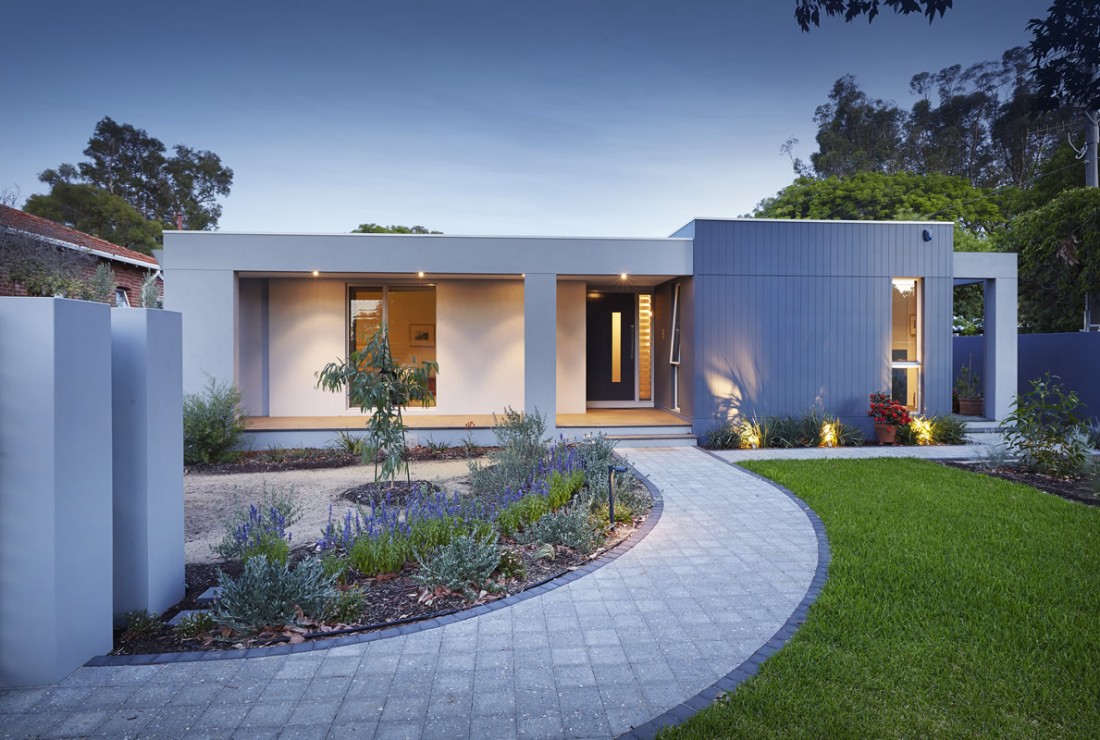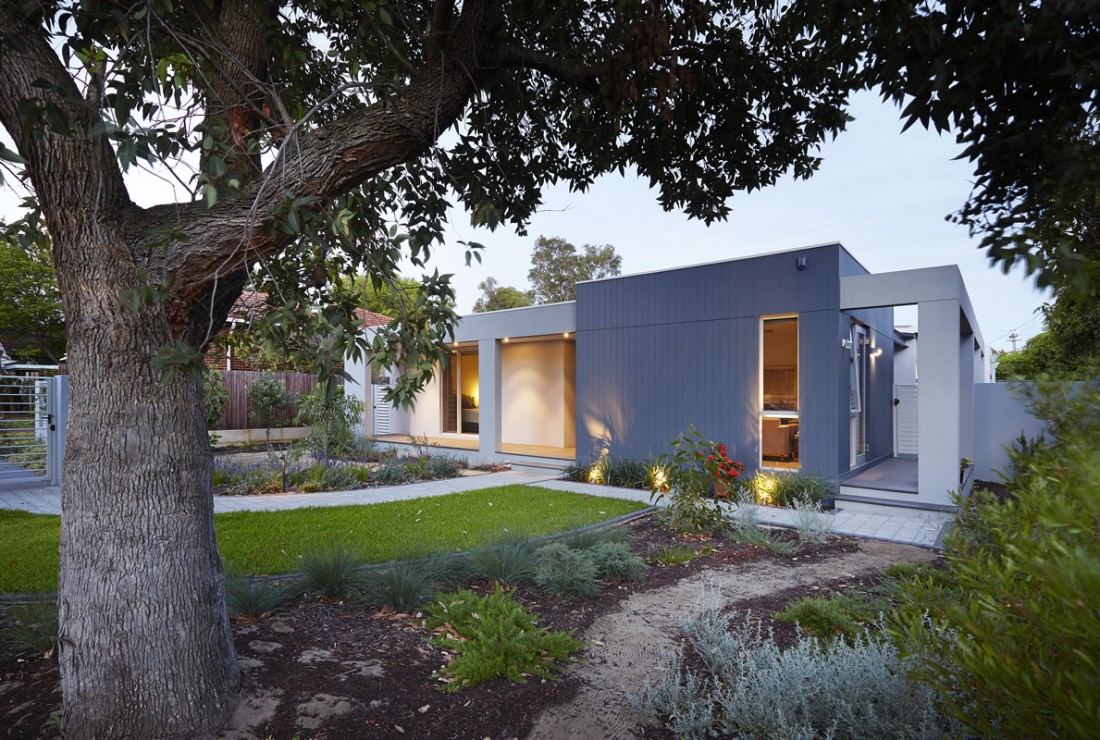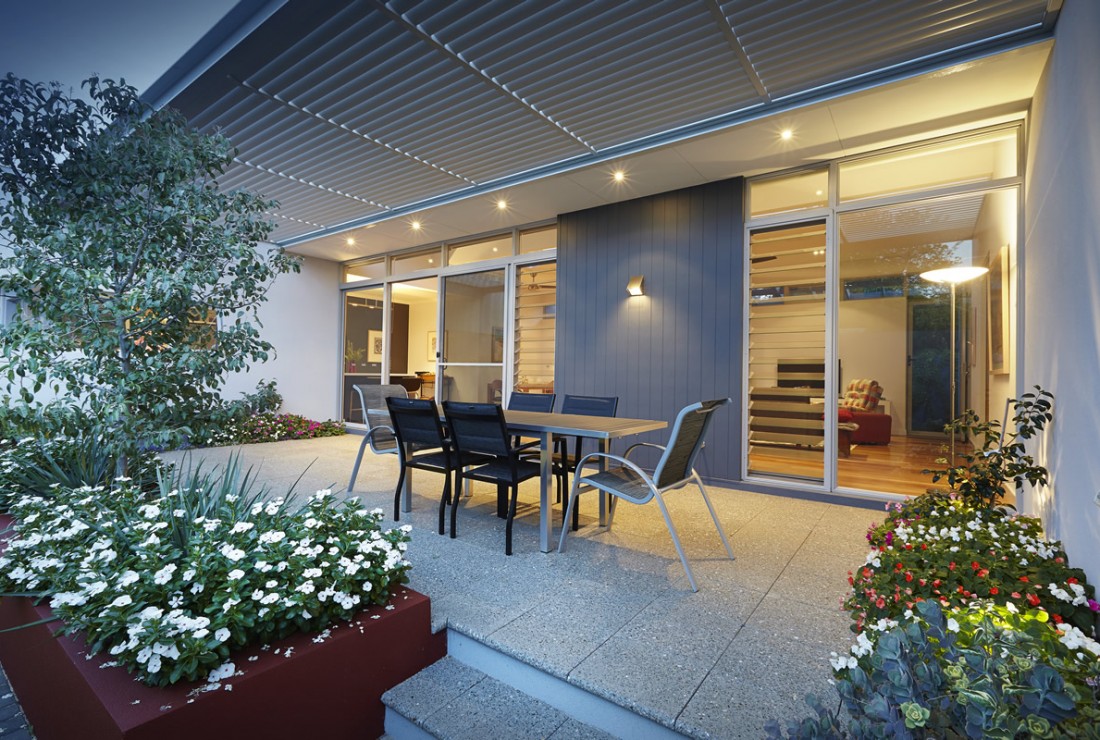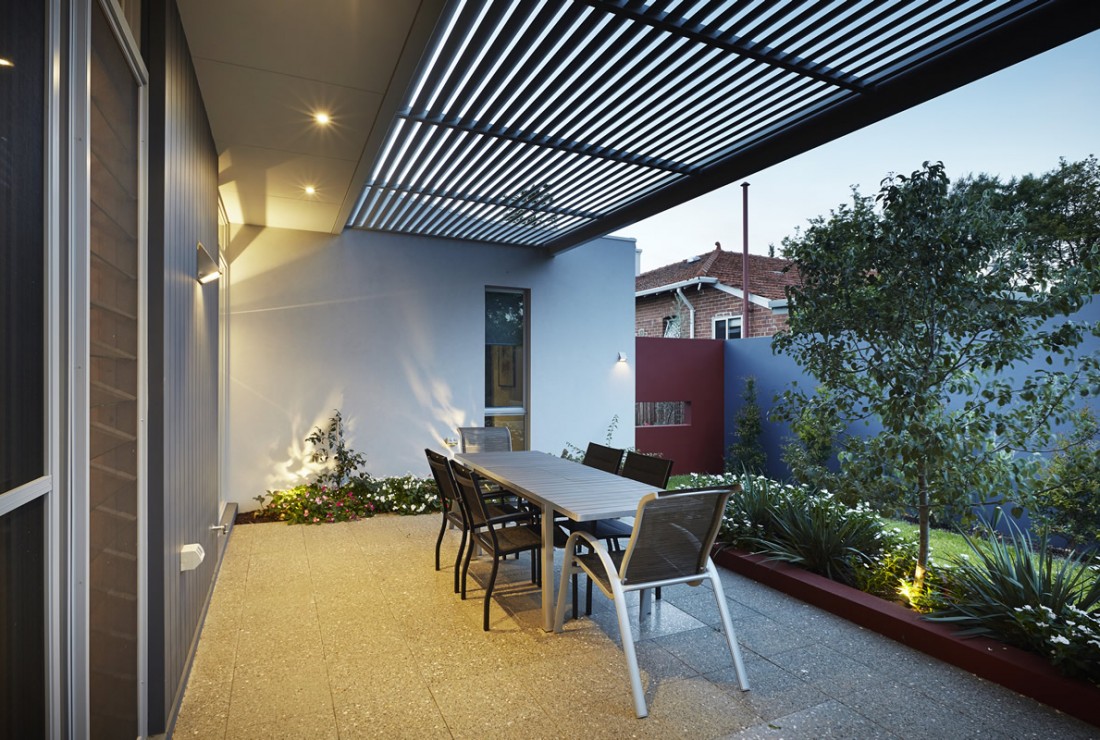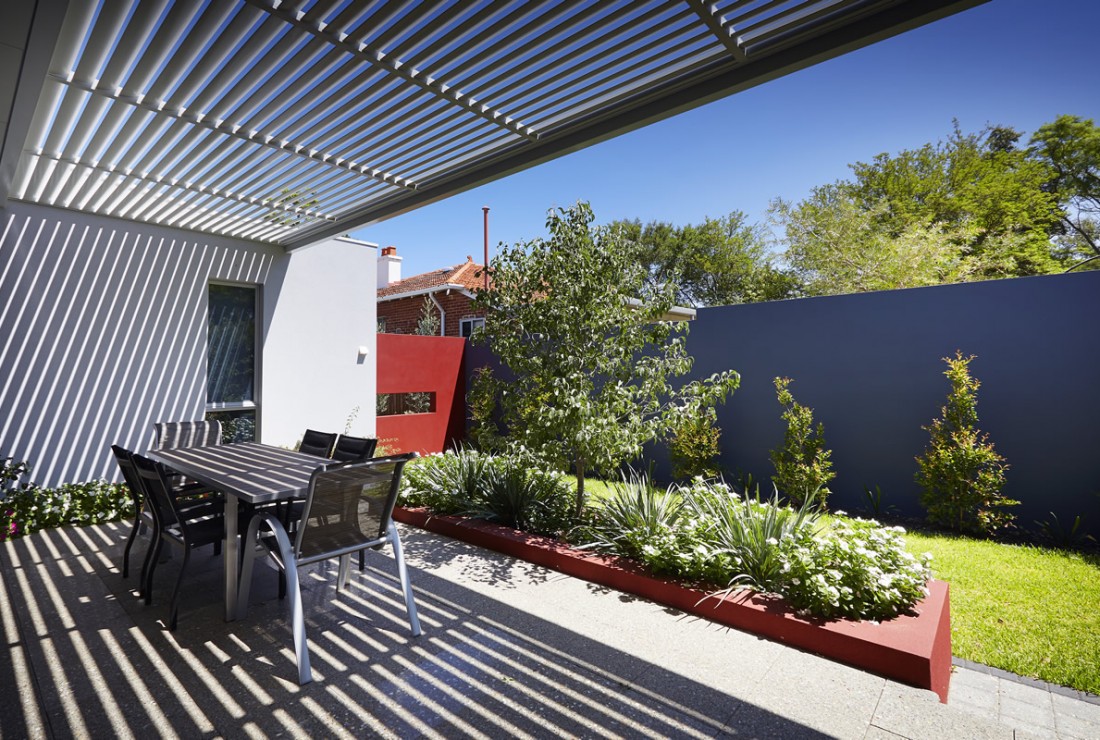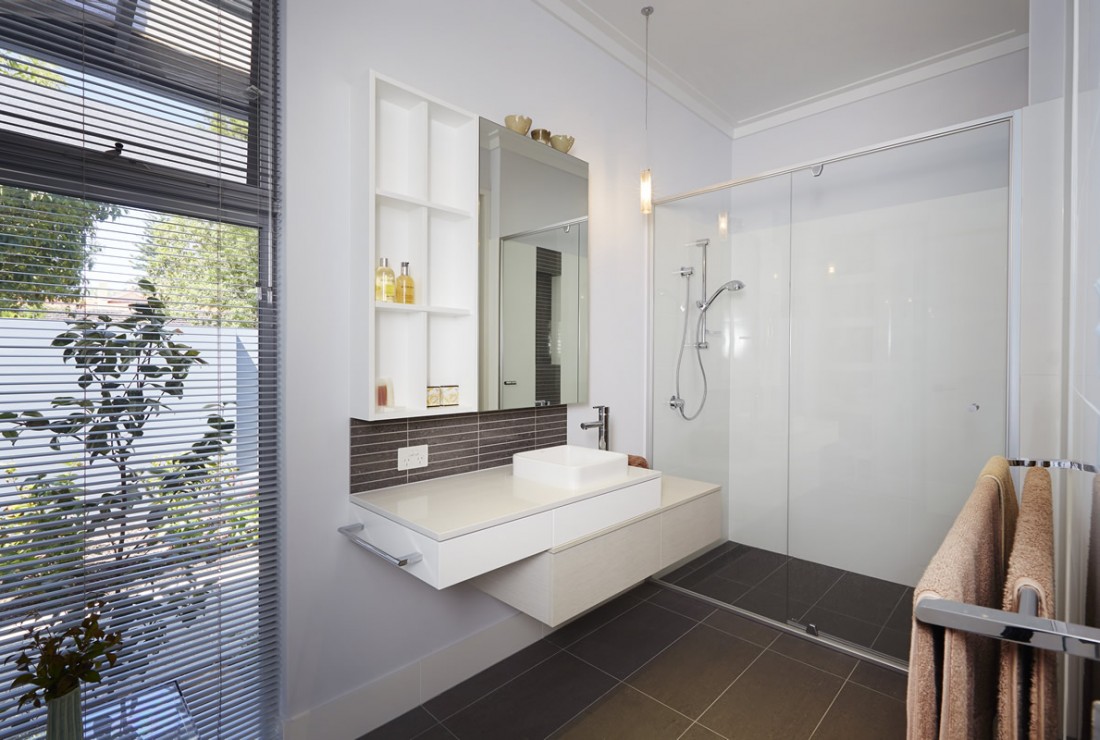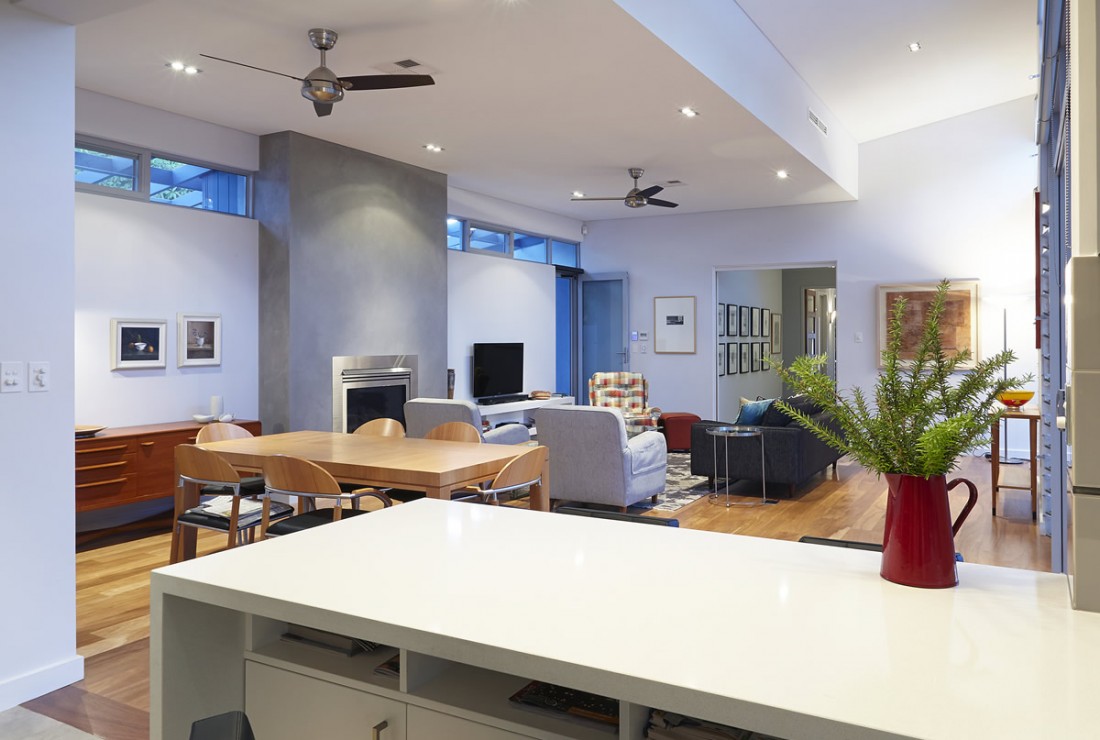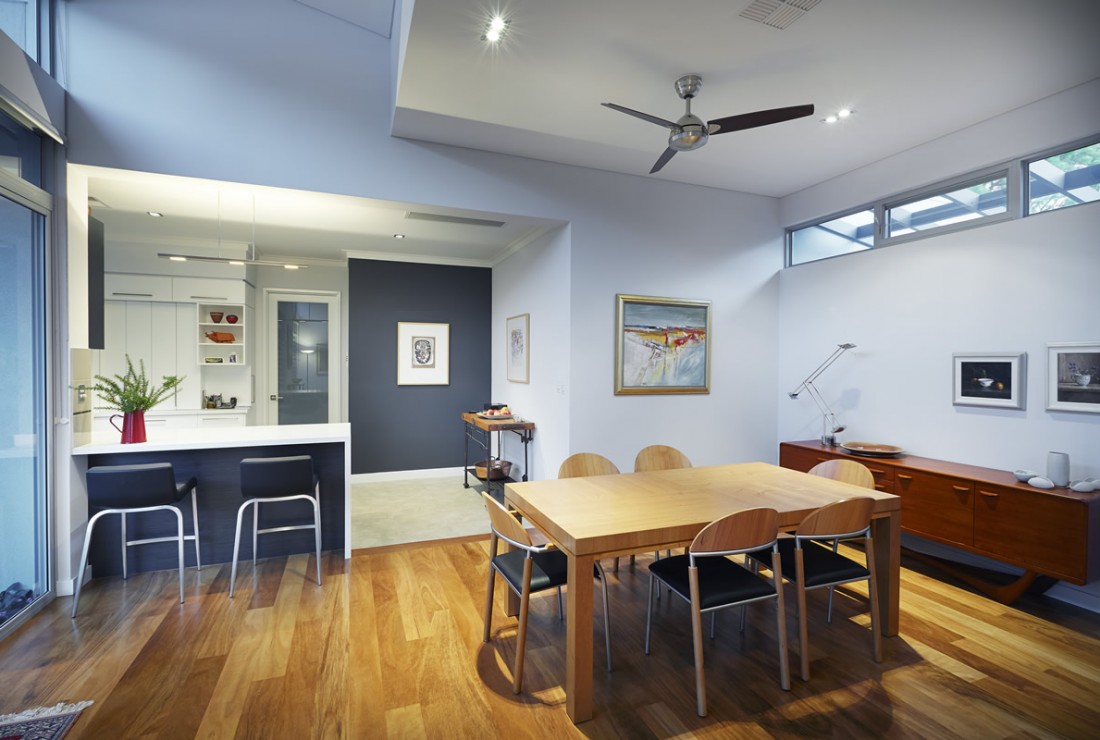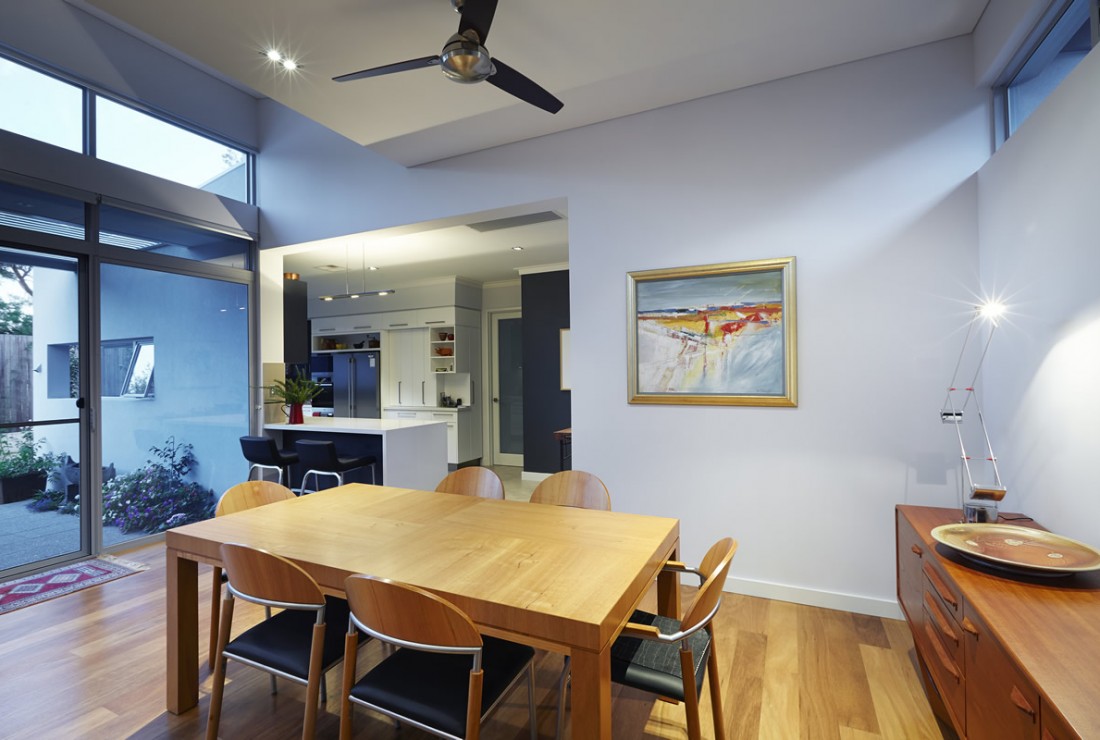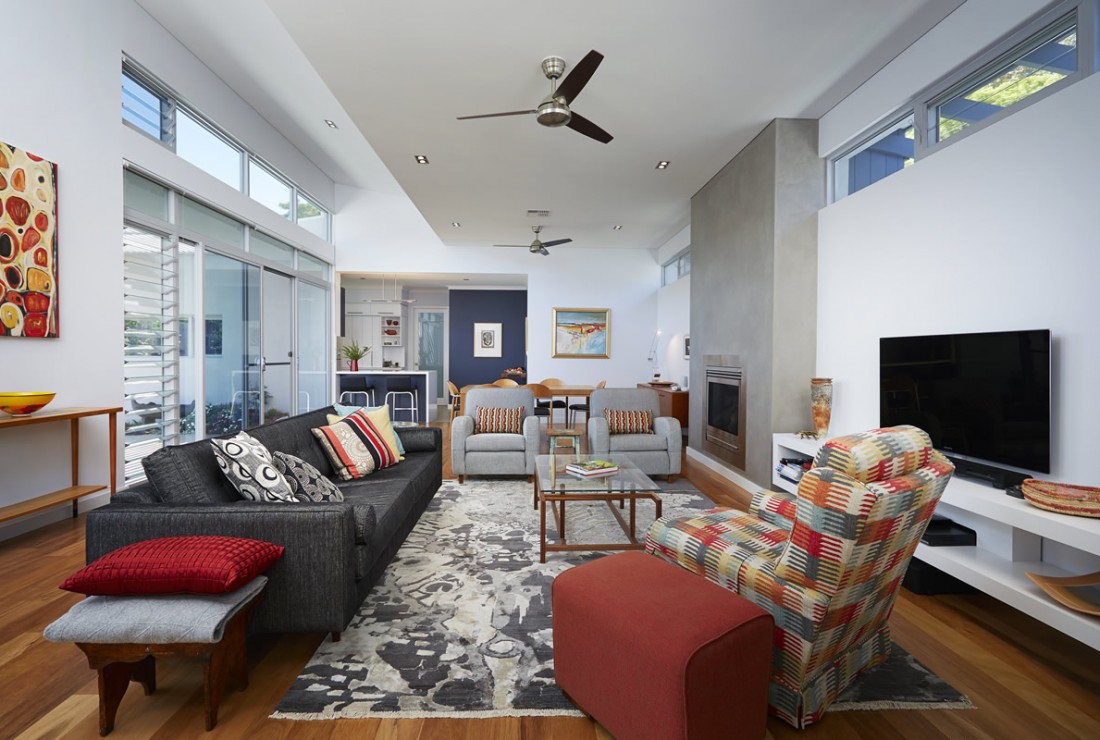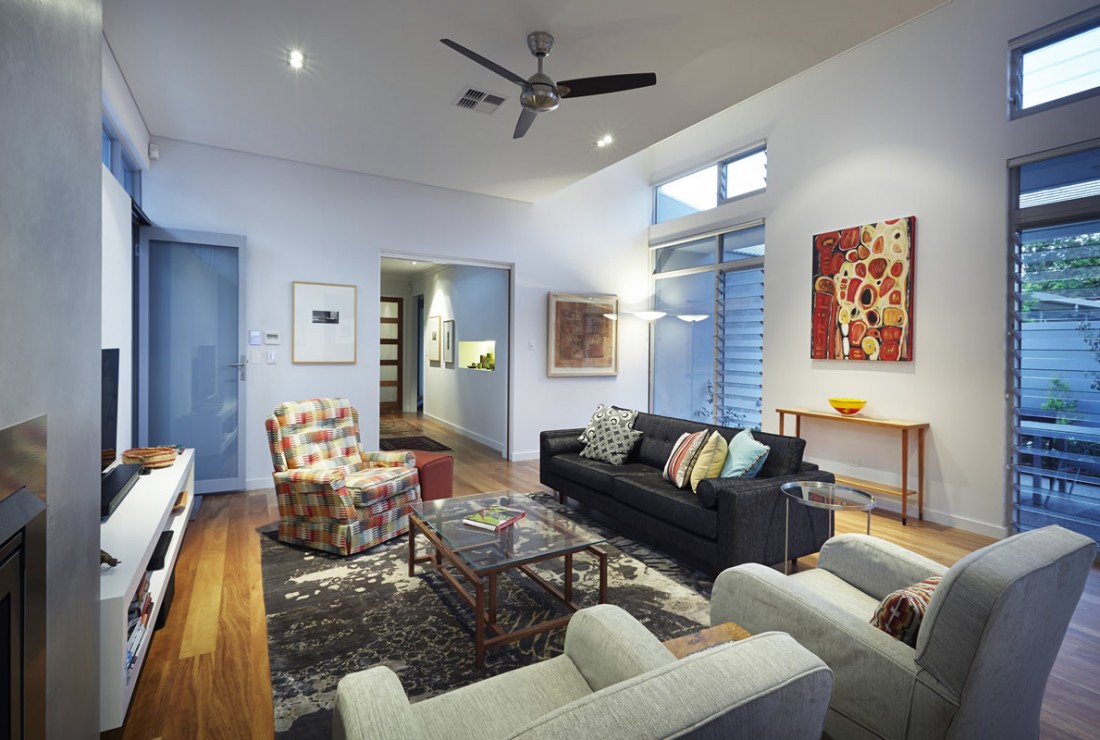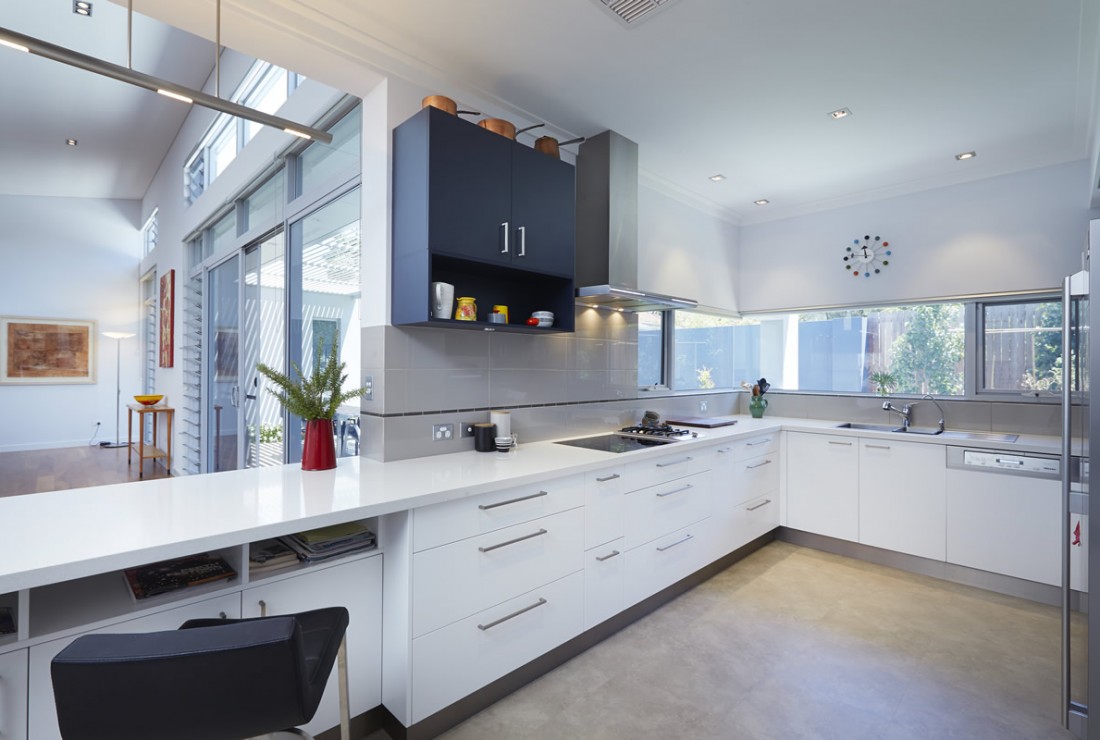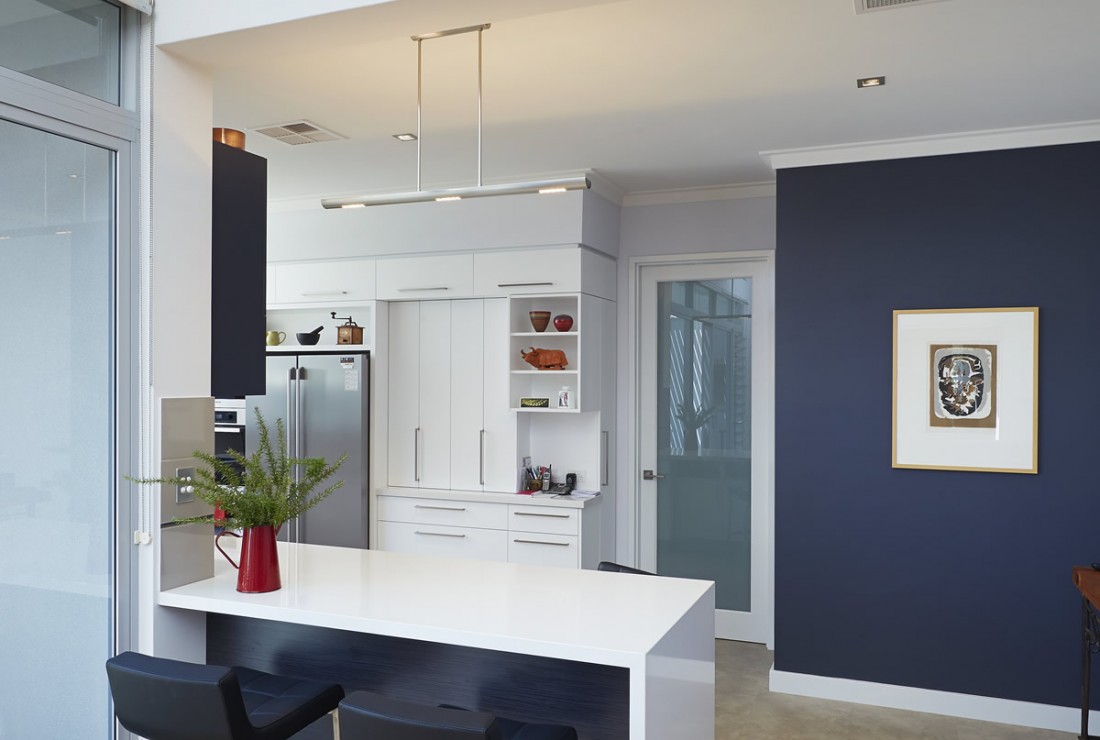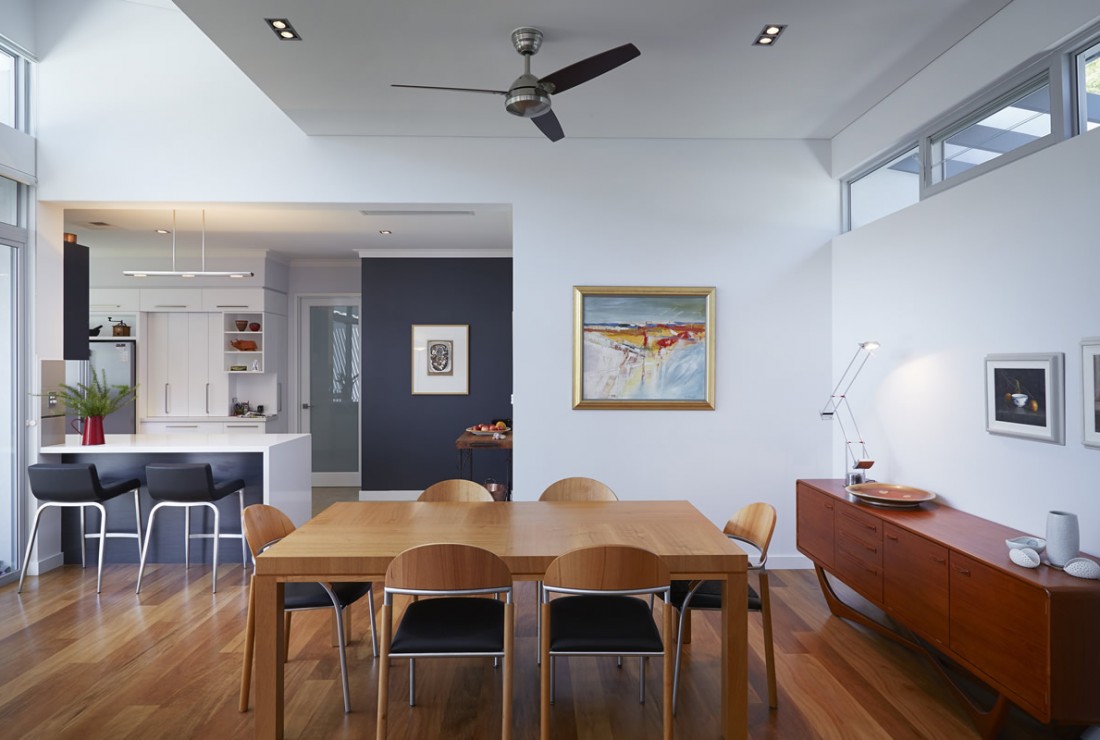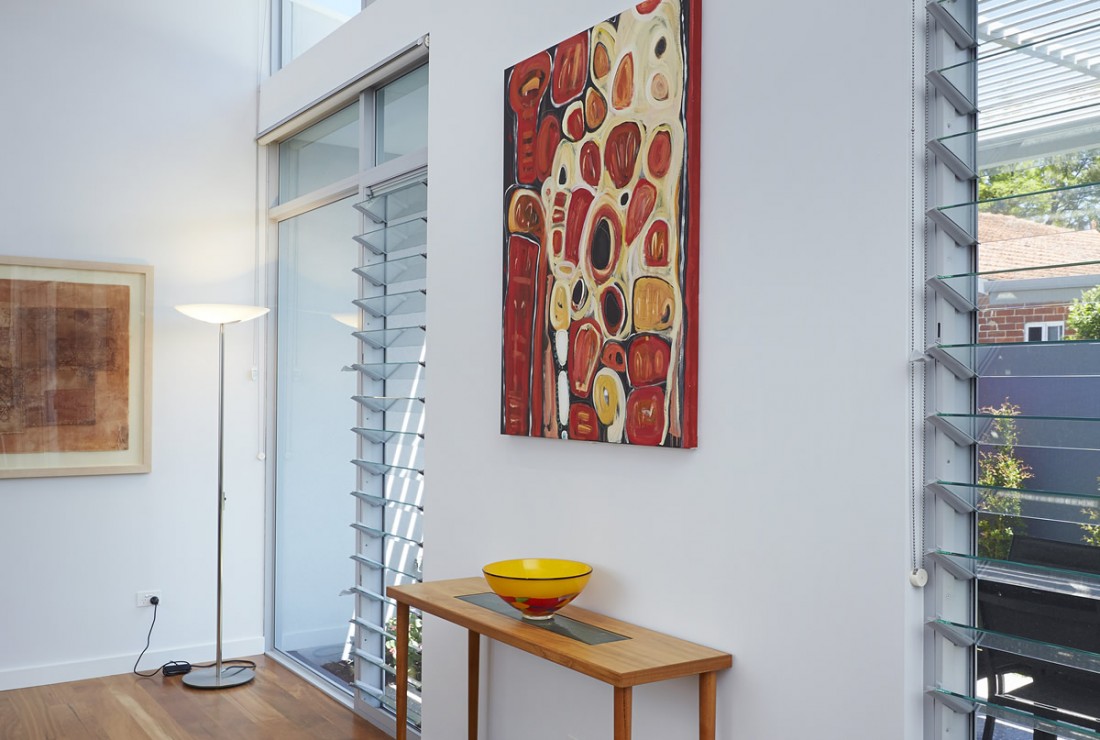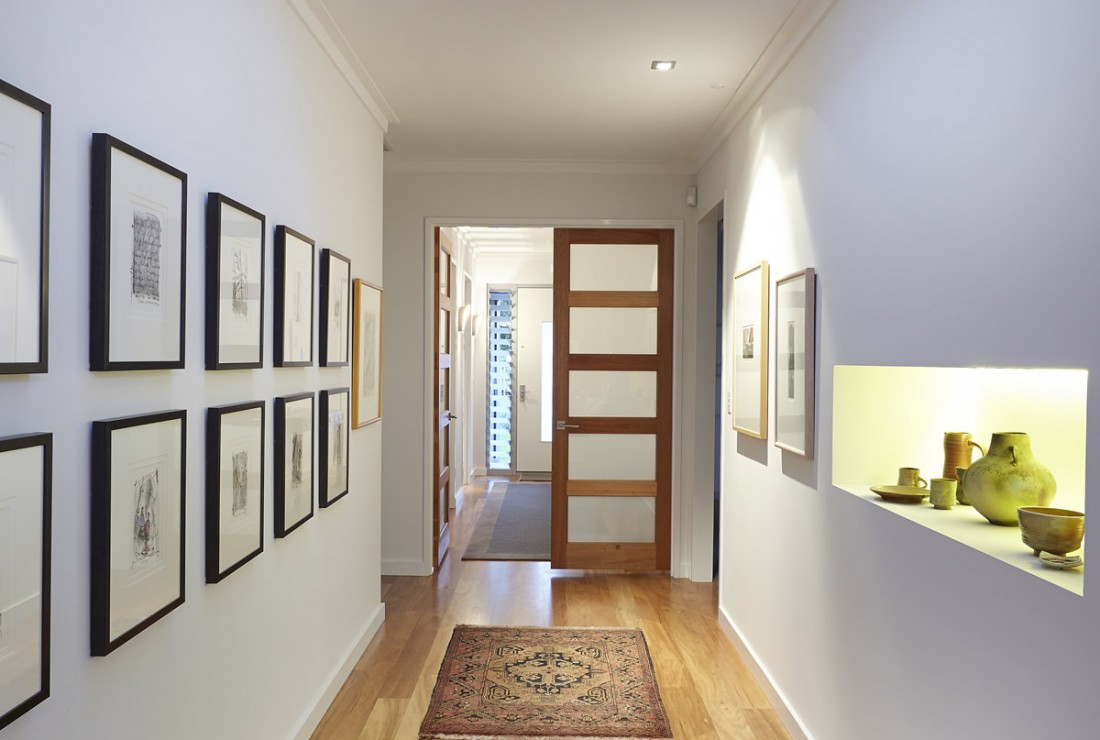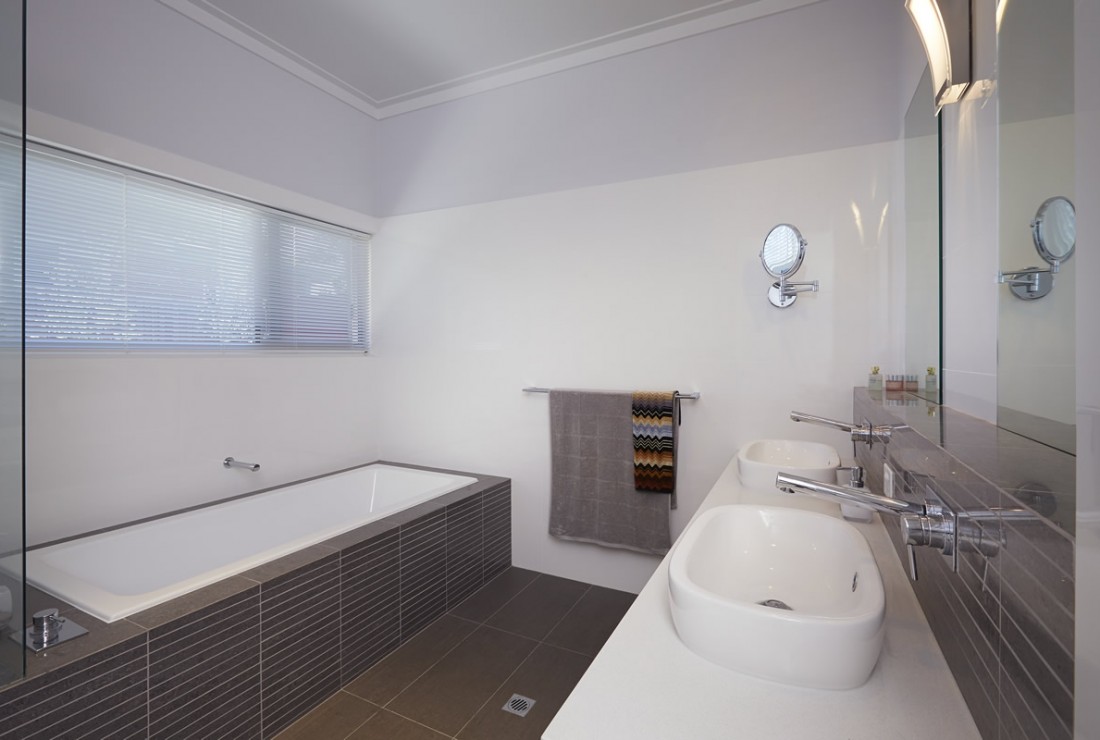 Nedlands
The owners had worked with an architect and were in essence happy with the floor plan but needed to address the style and overall costs.
We simplified the façade and use traditional construction methods where possible.
Pre-lay for future connection to photovoltaics and rain water tanks helped to keep initial costs down but still retain the energy and water efficient integrity of the project. Future rain water tank will flush wc's and washing machine and filter at kitchen sink.
Ceiling fans and natural cross ventilation via louvered windows are used for temperature control coupled with reverse cycle air conditioning and heat from fireplace for those extreme hot and cold days. Night purging from high level louvres in living and dining relieve internal space of built up heat during the day when opened to cooler air temperature at night. Cavity insulation was used to all external brick walls. North facing windows and a solar pergola allow maximum winter sun into the daytime living spaces.
The owners wanted to incorporate composite materials in the façade and Hairdies Scyon Axon cladding was use to the study and living/dining external walls to great effect. The colonnades to the entry and outside the study changed the appearance from standard roof construction to flat roof appearance.
Bedrooms: 20.12m wide x 49.02m deep
It's never too early talk about your next home. Book a Discovery Session to talk about your biggest ideas and make a plan towards your build.
Do you have questions: what kind of block should we be looking for? Should I knock down my current home? What budget are we looking at? What is the custom build process?
Regardless of whether you are three weeks or three years away from your next build, we are happy to sit down and discuss your biggest ideas, your wildest questions and help you create a plan to your build.
We're just as excited as you
It's never too early to start talking about your dream home. Get in touch with us today.
Get In Touch