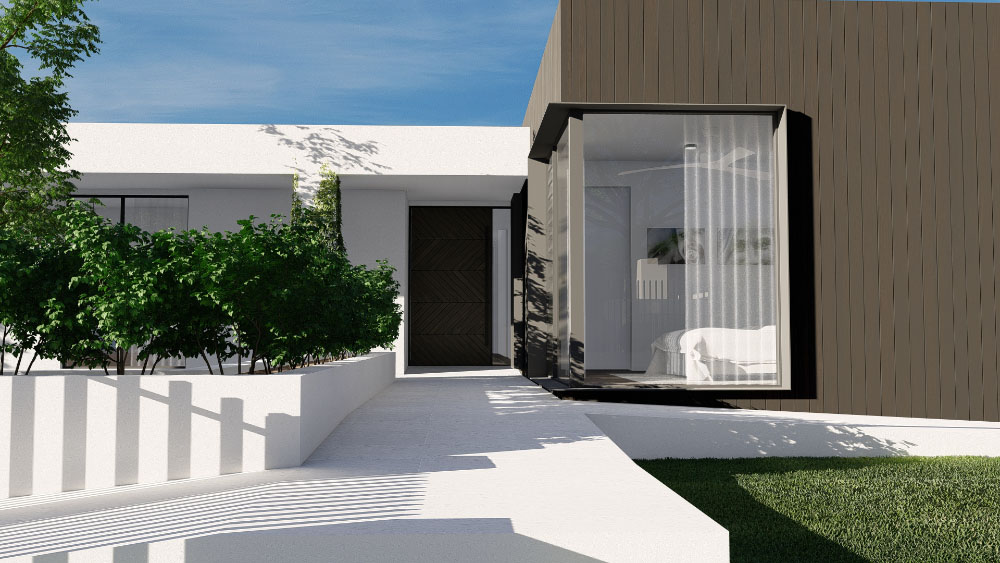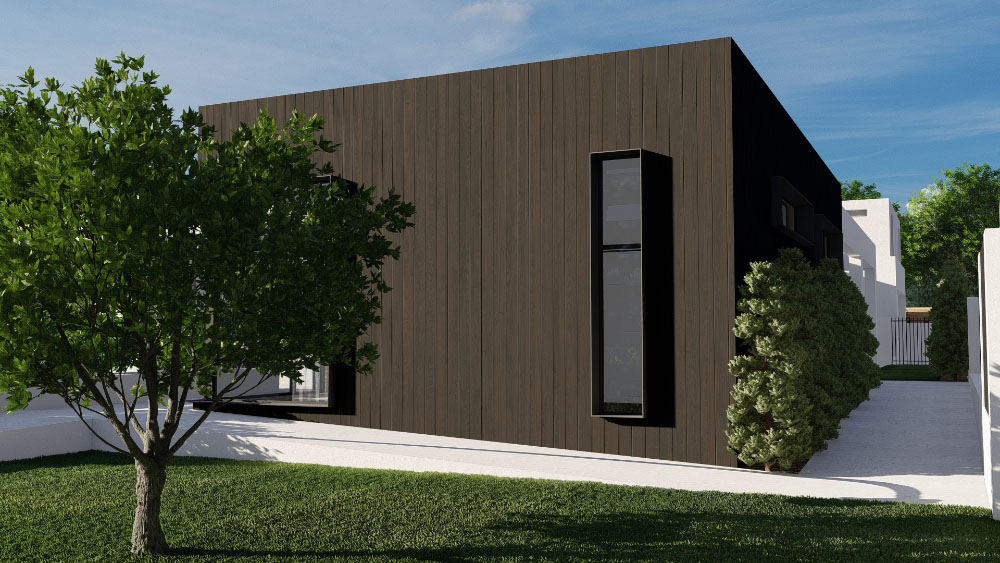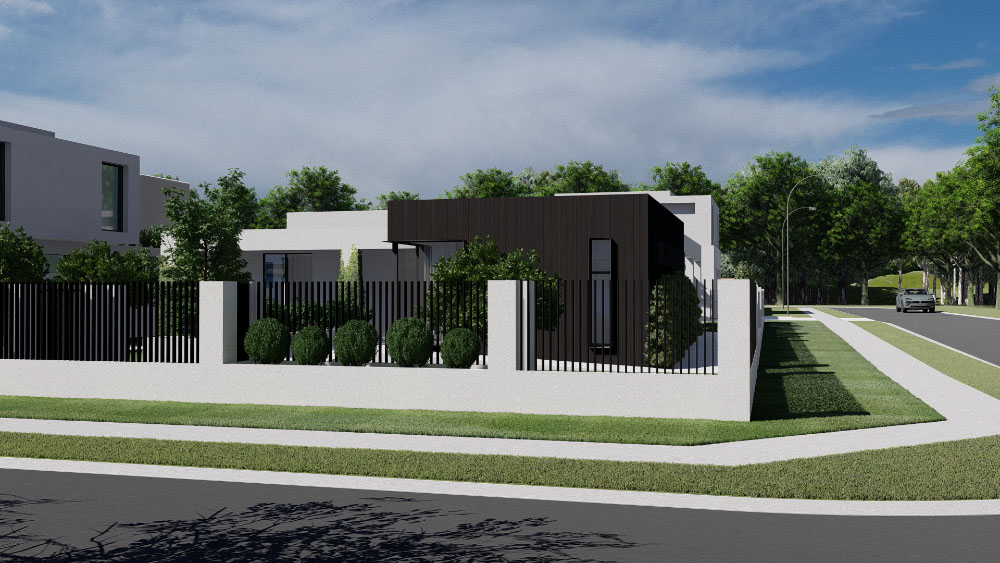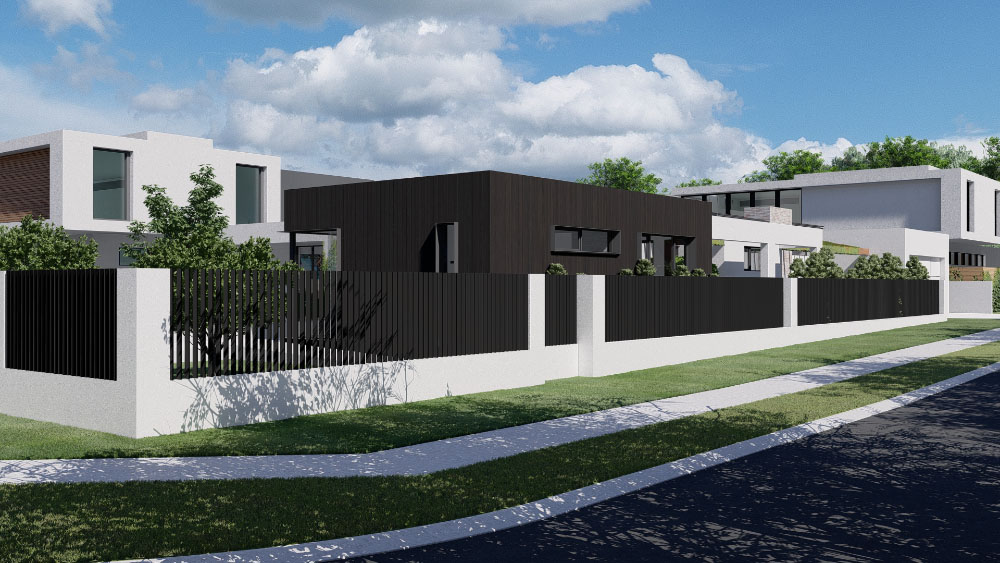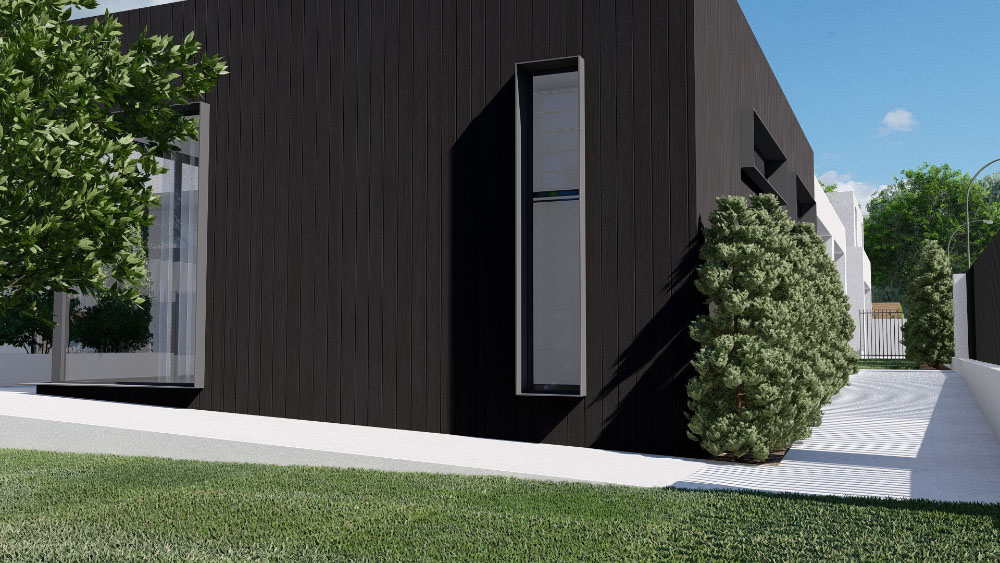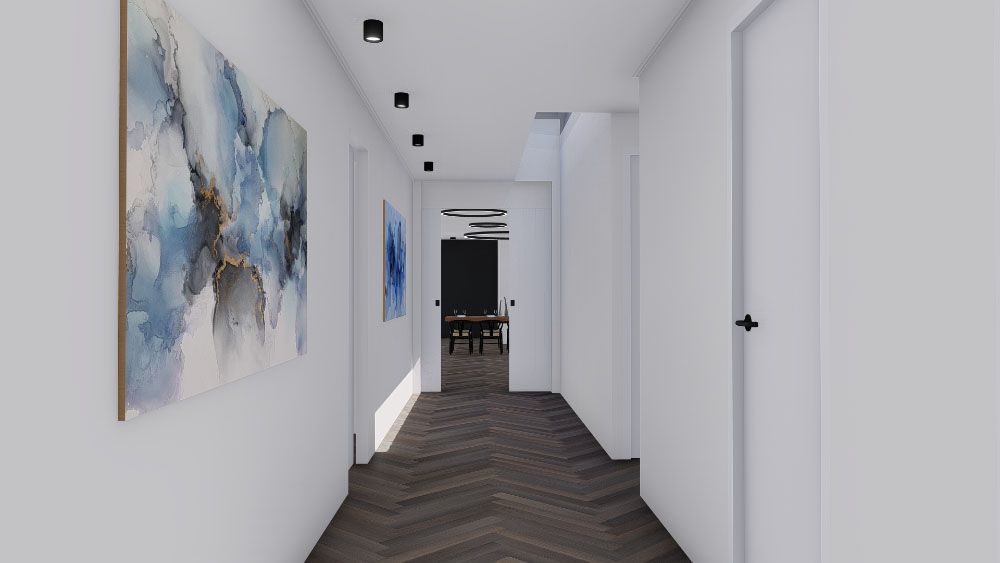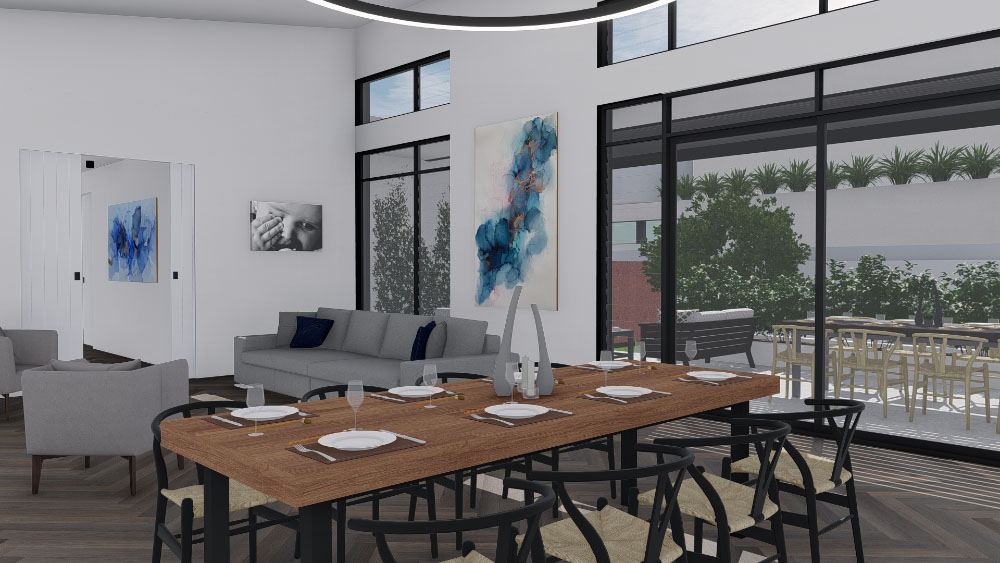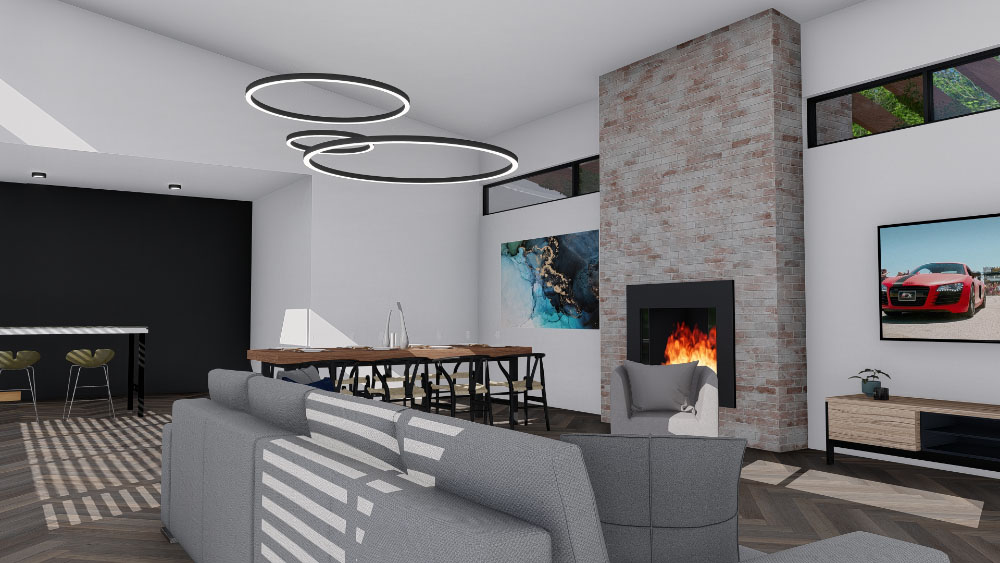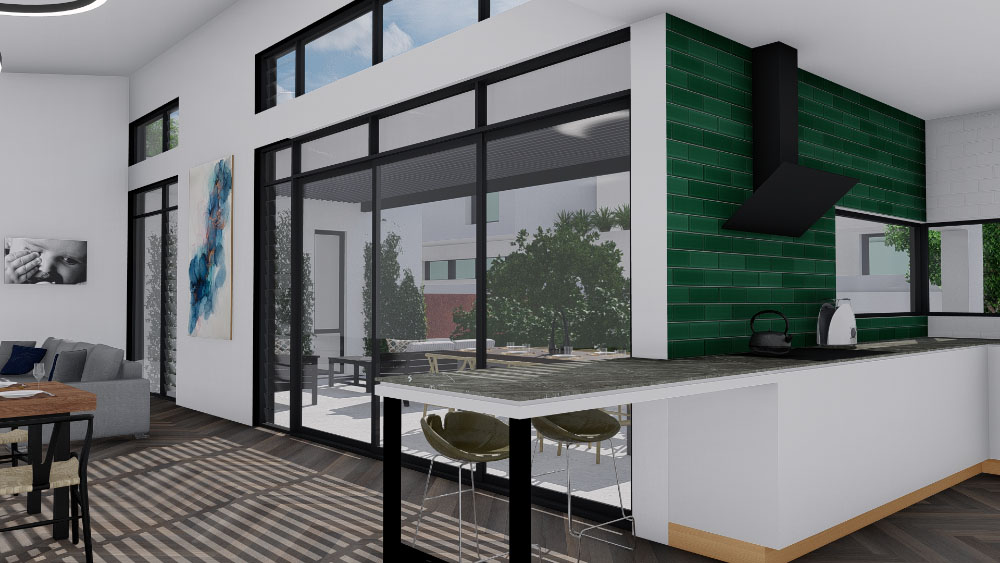 NEDLANDS
This home was originally built by Glenway Homes in 2011. The new owner sought to modify it for universal access and Glenway completed the renovation.
Glenway built the home for the previous owners in 2011. The single storey three bedroom, two bathroom's residence with home office/study had good access to winter sun with solar pergola to the north side of the living dining & clerestory windows above. Louvered windows allowed for good natural cross ventilation. With high level insulation, the home achieved an 8-star energy rating.
We met the new owner in 2018 to discuss his needs & after looking at alterations it was decided that adding another bedroom, walk in robe & ensuite next to the home office was the best direction to take, to best resolve all of the owner's requirements.
The home now has four bedrooms & three bathrooms- all at one level. The ramps around the outside give access for the owner – all compliant with regulatory standards. Low level sensor lighting follows the access pathway.
Key elements
The renovation was to have a contemporary feel, in keeping with the rest of the home
A Master suite with wheelchair access to suit the client's specific individual needs with ceiling mounted shower rose, access to toilet and vanity
Wireless access to bed, wall mounted television & lighting control from the owner's smart phone
Continuous wheelchair access around the whole outside of the building
Modification to entry door sill for wheelchair access & remote locking and opening system for front door.
Separate air-conditioning unit to suit owner's temperature requirements
Use of cavity sliding doors throughout extended area for accessibility
Remote controlled blinds using APP on mobile phone
Addition to add value to the existing dwelling
Additions & Alterations required National Disability Insurance Scheme(NDIS) approval
It's never too early talk about your next home. Book a Discovery Session to talk about your biggest ideas and make a plan towards your build.
Do you have questions: what kind of block should we be looking for? Should I knock down my current home? What budget are we looking at? What is the custom build process?
Regardless of whether you are three weeks or three years away from your next build, we are happy to sit down and discuss your biggest ideas, your wildest questions and help you create a plan to your build.
We're just as excited as you
It's never too early to start talking about your dream home. Get in touch with us today.
Get In Touch