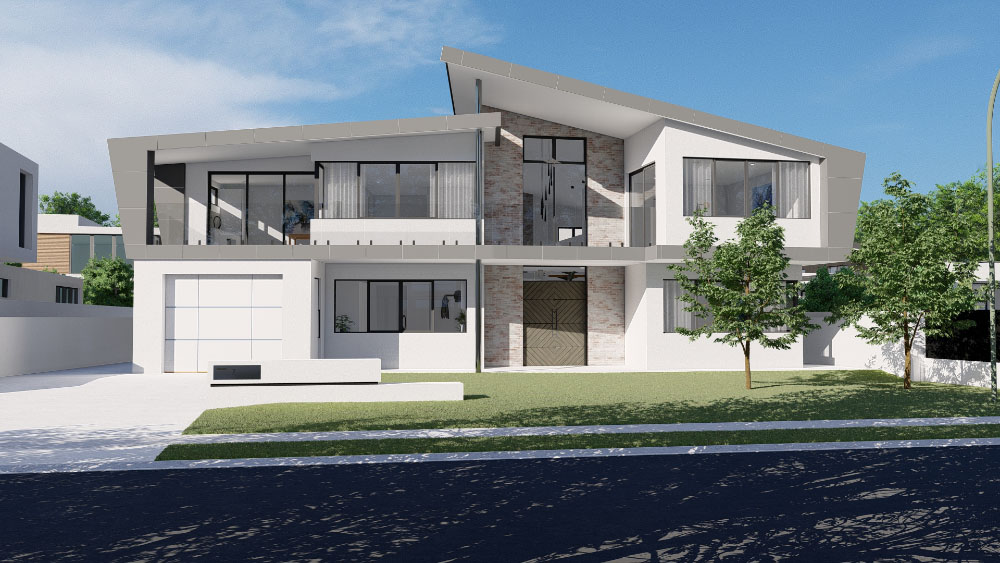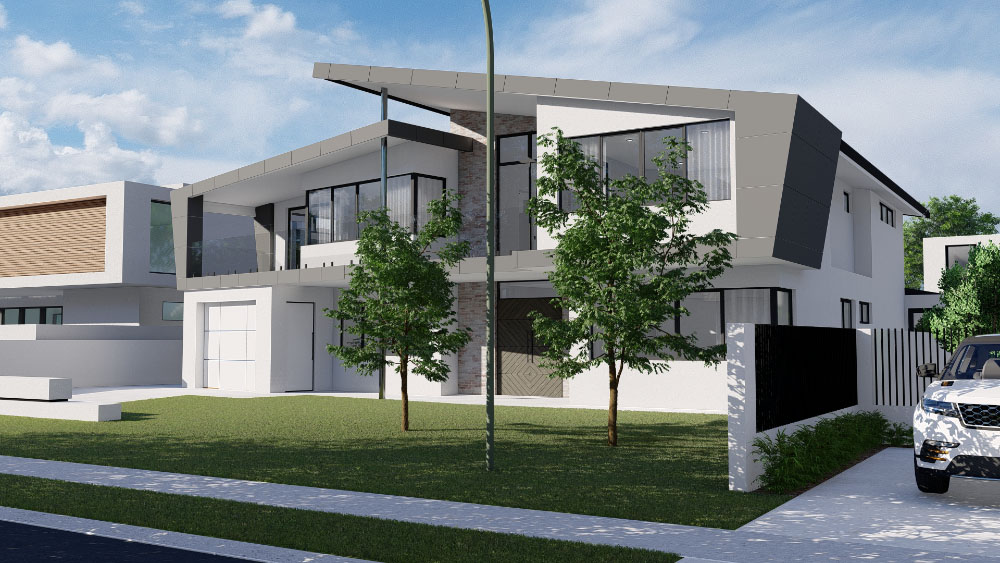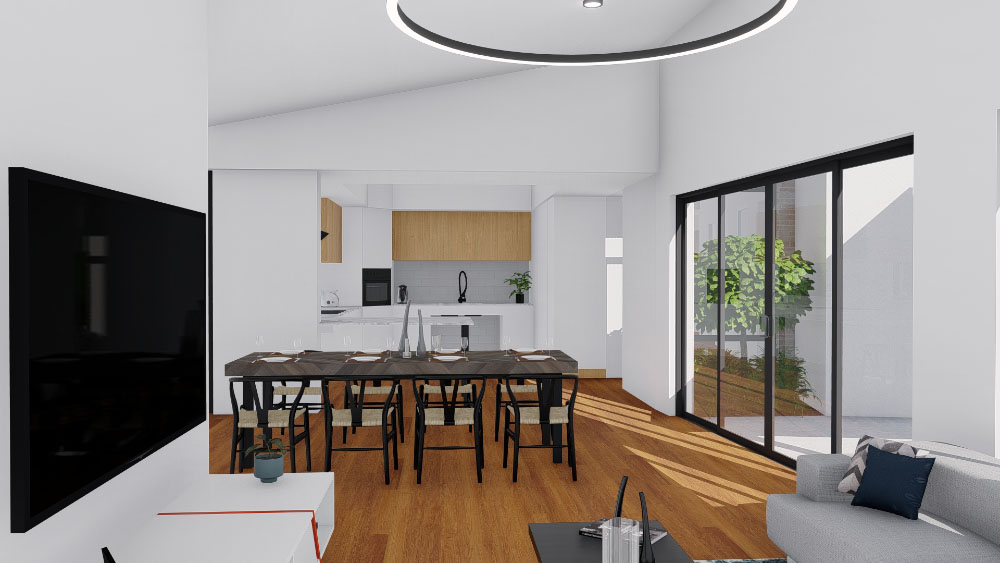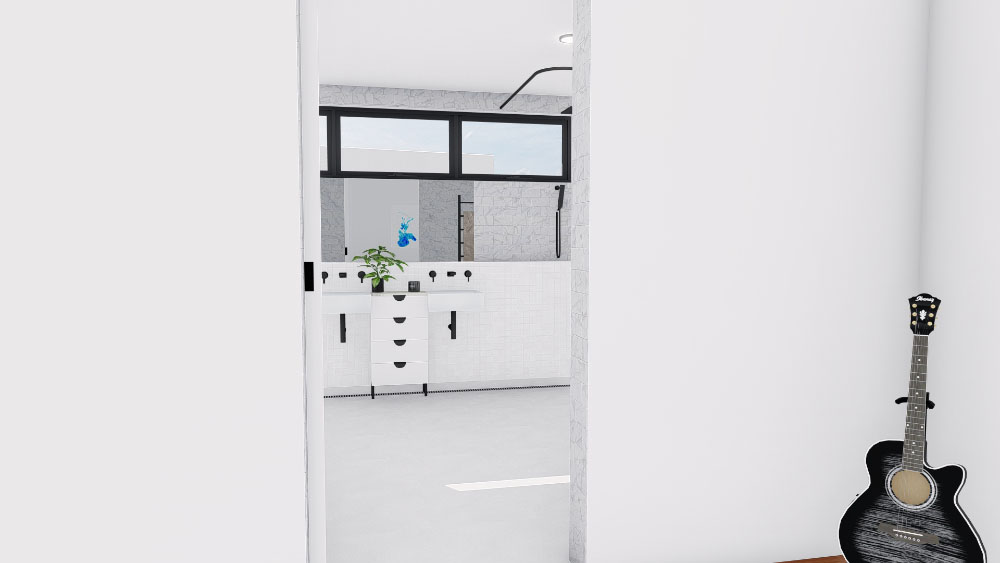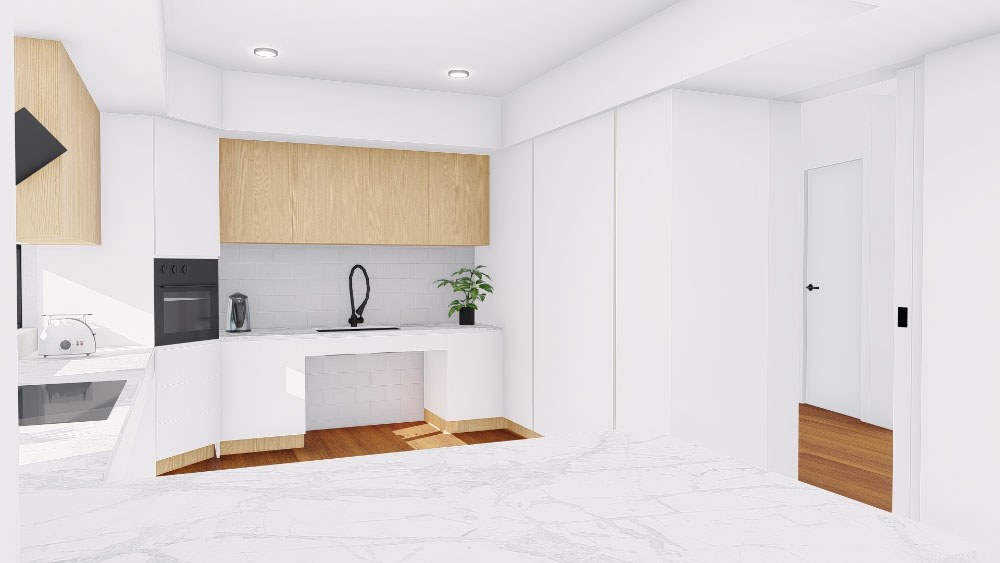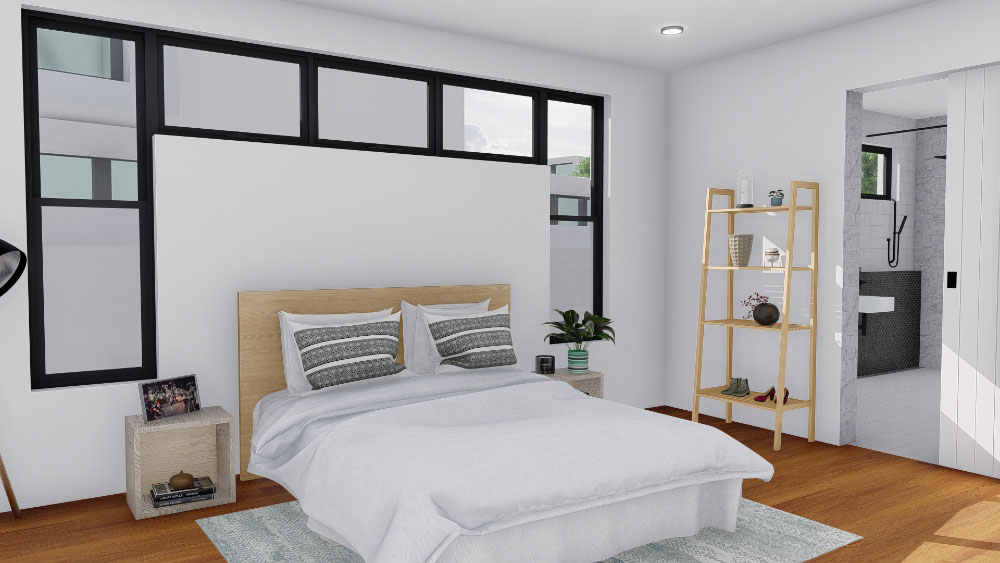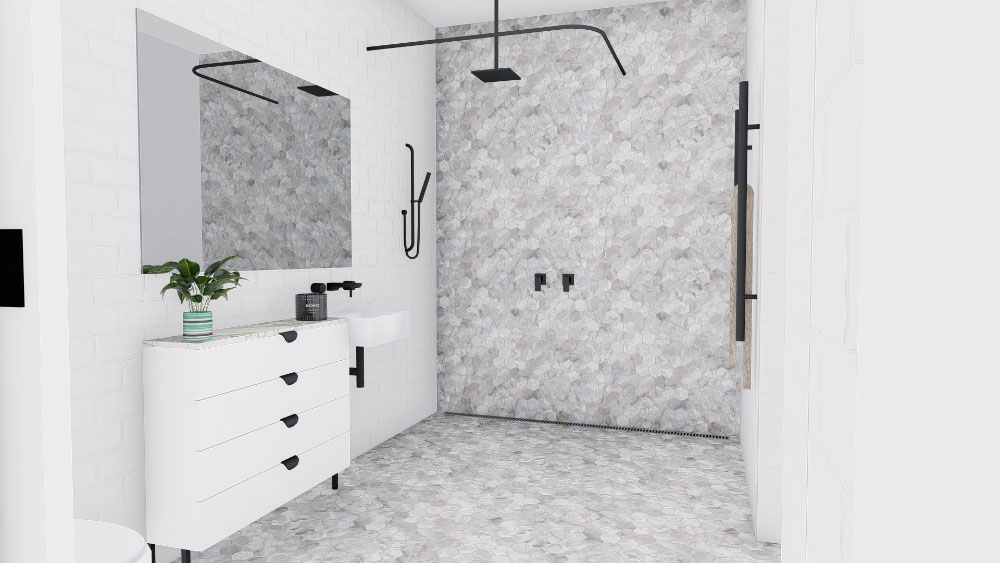 WOODLANDS
Glenway Homes built this contemporary home in 2010. The design allows for three separate areas of accommodation for multiple generations to live comfortably in the home.
This contemporary two storey home has five bedrooms, 2 kitchen, a kitchenette, 3 ensuites, two powder rooms & a gym, pool & two living areas. A central entry area with access bridges above allowed the space to zone independently with flexibility of use now and in the future. Every balcony enjoys views over lakes & parklands and was very specifically designed for access for all to every part of the home.
Cavity sliding doors with D handles to suit our clients allowed easy access to all spaces. Furniture layouts & circulation spaces where drawn up to make sure ease of movement was accommodated. Sliding door threshold sill models where formed up on site to allow real use simulation prior to installation.
Specific air conditioning requirements where incorporated for thermal comfort. Cross ventilation panels with dampers above internal doors allowed for natural cross ventilation to draw air across the building.
Key elements
Accessibility to suit the client's individual needs at every level
Two self-contained apartments complete with kitchen & kitchenette.
Continuous wheel chair access around the outside of the building
Central plant room for it connectivity in the home
Lift with battery backup to allow access to every level
Above ground Pool with stepped decking & aqua jets to allow for remedial water therapy
Removable cabinetry in all bathrooms to easily retrofit for accessibility as required
Plumbing wastes to sinks & basins allowed for wheelchair access. Special back flow prevention where required
Kitchen benchtop in main kitchen had the ability to remove benchtops in part for evolving use. Removable cabinets where incorporated & drop down shelves in overhead cupboards made access easy for all.
A gym with specialised equipment & built in platforms allowed the owner to perform remedial physiotherapy at home
It's never too early talk about your next home. Book a Discovery Session to talk about your biggest ideas and make a plan towards your build.
Do you have questions: what kind of block should we be looking for? Should I knock down my current home? What budget are we looking at? What is the custom build process?
Regardless of whether you are three weeks or three years away from your next build, we are happy to sit down and discuss your biggest ideas, your wildest questions and help you create a plan to your build.
We're just as excited as you
It's never too early to start talking about your dream home. Get in touch with us today.
Get In Touch